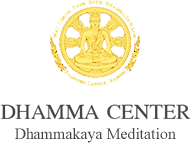 Wat Luang Phor Sodh first opened the first mediation retreat in 1982, helping monks become better qualified in the theory and practice of Dhammakaya mediation and eventually become meditation masters. Twice a year since then we have organized retreats from May 1-14 and December 1-14. During the May retreat, 300-400 monks and novices and approximately the same number of lay people and nuns attend the course. During the December retreat there are usually 400-600 monks and novices and a similar number of laity and nuns present.
Since then, Wat Luang Phor Sodh has been well recognized across the country. Recently, there are five different meditation retreat programs available at the temple which allow us to train over 20,000 people a year including monks, novices, students, laypeople, etc.
International outreach began when the Wat luang Phor Sodh Buddhist Meditation Institute (BMI) was approved as an Associated Institution of the World Buddhist University on April 19th, 2006, during the 23rd, General Conference of the World Fellowship of Buddhists at Fo Guang Monastery, Kaohsiung, Taiwan. The main purposes for international retreat are propagating: (1) The right Buddhist meditation knowledge so that all may have right practice, (2) The right understanding of Dhammakaya Meditation method and (3) The right practice of Dhammakaya Meditation for world peace.
INTERNATIONAL MEDITATION RETREAT
Most aspirants come seeking peace and happiness or relief from tension, and they find it. Beyond this, however, most find undreamed of treasures – self knowledge, heavenly joy, insight into reality, and possibly, even temporary experience of Nirvana. Such meditation can provide a road map for altruistic living which brings happiness for both oneself and others throughout life.
Wat Luang Phor Buddhist Meditation Institute (BMI) teaches the Samatha-Vipassana (Concentration-Insight) Meditation technique, also called Dhammakaya Meditation, rediscovered by Phra Mongkol-Thepmuni, Luang Phor Wat Paknam, in 1916. This is direct implementation of Lord Buddha's key meditation instruction given in the Greater Discourse on the Four Foundations of Mindfulness. It has proved extremely effective and efficient. The technique integrates concentration into trance states of absorption (Jhana) with development of transcendental insight (Vijja). The meditator stops still at the center of the body, delving deeper and deeper inside, climbing higher and higher up a ladder of more and more refined inner bodies, feelings, minds, and Dhamma, transcending to Dhammakaya (Truth Bodies) and advancing through Noble Disciple states to experiencing Nirvana.
Samatha-Vipassana is guided, sitting meditation. The teacher provides spoken guidance during meditation. MP3 players are used for individual practice. BMI teaches meditation in English in two ways: (1) Meditation Guidance (Semi-private tutoring), and (2) Meditation Retreats
At BMI, international meditators take the middle path, adopting resolutions and procedures that demonstrate serious commitment and facilitate meditation progress, while eschewing excessive self-torment which can impede development. For example, participants take eight precepts [NO killing, stealing, sex, lying, intoxicants, eating after noon (just two meals per day), entertainments or luxurious beds]. No smoking is permitted at the temple, and meditators dress in simple white clothing (available at the temple store) to signify their commitment to self-purification. But, everyone sits comfortably, either cross-legged or on a chair, according to personal preference. And, we do not practice Noble Silence. Serious meditators just naturally become less talkative, but helpful exchanges among fellow students can be productive. The meditation technique attracts practitioners directly to more refined, purer and happier states.
Meditation Guidance
BMI offers Meditation Guidance or semi-private tutoring in English all year round, starting whenever you choose and lasting as long as you like. If you have the time, please try to come for 10 days to two weeks for the best result. It generally requires 5-7 days to develop the inner calm necessary for rapid progress. But, individuals vary greatly, so all are welcome for either longer or briefer periods.
The program has many options, so each meditator can adapt it to his or her own preferences. Breakfast is at 06:30 and lunch at 11:00. We practice 8 precepts, which implies no eating after noon. The core of each day is either three or four meditation sessions, depending on how long one can stay. Meditations average 45 minutes. They are usually intimate, with not more than 5-10 participants. Meditations are recorded on MP3 for individual practice, and provided on CD to take home (Group A at 07:00, 09:00, 01:00, & 03:00. Group B at 08:00, 10:00, 14:00 and 16:00.) Serious Buddhists often add Morning or Evening Chanting and Meditation, held everyday at 05:30 and 19:30. Even casual visitors enjoy attending once as a memorable experience. At Evening Chanting, meditators can be taught personally, in English, by the revered Meditation Master, Dr. Phra Rajyanvisith.
Other memorable experiences include going along on the morning alms round at 6:00 AM and practical "how to live a good life" discussions with Phra Bill. For those who volunteer to teach, perhaps most memorable are the fun interactions with monks and novices eager to learn and practice English (Daily 12:30-14:00). Participants interested in learning more about Buddhism can do this through directed readings and discussion. Finally, most unforgettable for those who can scale the heights, is the indelible experience of the most lovely, most serene state ever experienced – Nirvana.
The meditation atmosphere is the middle path — serious, but not overly harsh, with considerable flexibility in accordance with each participant's preferences. Meditators wear simple, white clothes to signify purity. Some white clothing is available free and top quality new outfits are available at the temple administration office for 490 or 990 Baht per set. Meditators take eight precepts — no killing, stealing, sex, improper speech, intoxicants, eating afternoon, partying or entertainments or ornaments or makeup, and no high or luxurious beds. Sleeping is generally on thin mattresses on the floor under mosquito nets. Tents are available for those seeking more seclusion. There is no smoking on the Wat campus.
THAI MEDITATION RETREATS
All meditation retreats at Wat Luang Phor Sodh, except for international retreats, have basically the same daily schedule, though depending on the group to which one is assigned the difficulties of dhamma taught and the period of meditation will vary:
| | |
| --- | --- |
| 05:30 - 06:45 | Morning Chanting and Meditation |
| | |