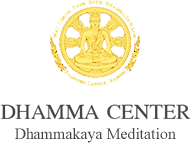 Your generous contributions will support our Dhamma dissemination: such as for Thai and English meditation retreats, Pali and Dhamma studies and publications for prolonging the life of Buddhism for world peace, prosperity and security. For more information about our retreat programs, please visit our retreat page.
You can make a donation via our banking info:
Bangkok Bank Public Company Limited
Account name: Wat Luang Phor Sodh Dhammakayaram
Banking account: 422–0–31266–6
Swift Code: BKKBTHBK
To inform about your donation, you can send us payment info via email at somkunyim@gmail.com. We will send you the receipt via post mail or email if requested.